Today's orthodontics aren't the clunky, "mouthful of metal" traditional braces you or your parents might remember. Patients now have several options for orthodontic treatment, including metal braces that are smaller and more efficient than their parents' braces. At Endicott Dental, we offer braces and Invisalign, your best options for orthodontics. Which one is best for you? Let's take a look at the pros and cons of each.
Braces: Pros and Cons
When you hear "braces," you probably think of a mass of metal on each tooth, a ton of wires, and huge, hideous headgear. You'll be happy to hear that today's braces are nothing like that.
At Endicott Dental, we offer Fastbraces, a more advanced treatment system. It provides excellent results in as little as half the time of traditional braces. Fastbraces can do the job on minor orthodontic cases in as little as 120 days! Most cases will take longer, but they will still take less time than traditional metal braces.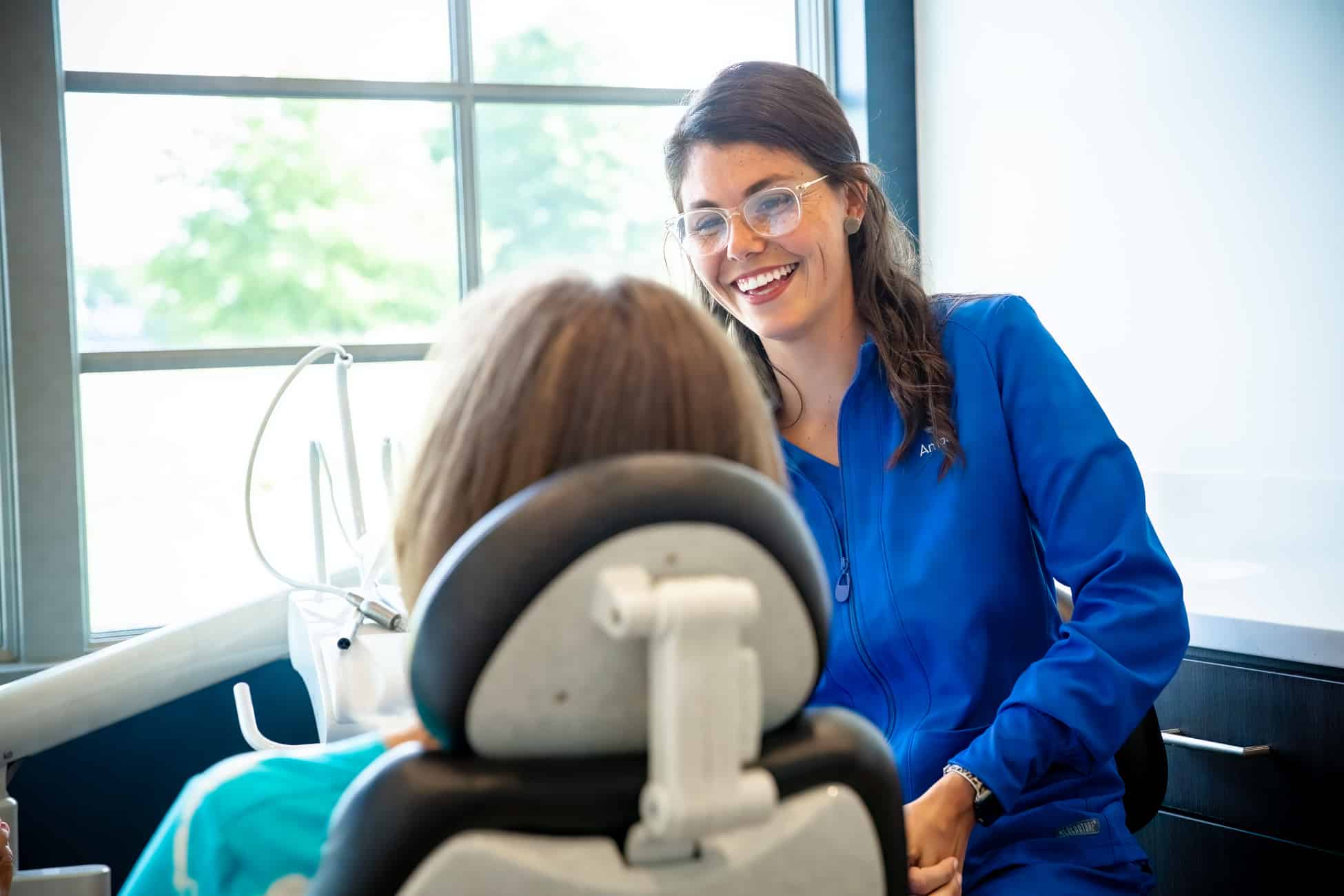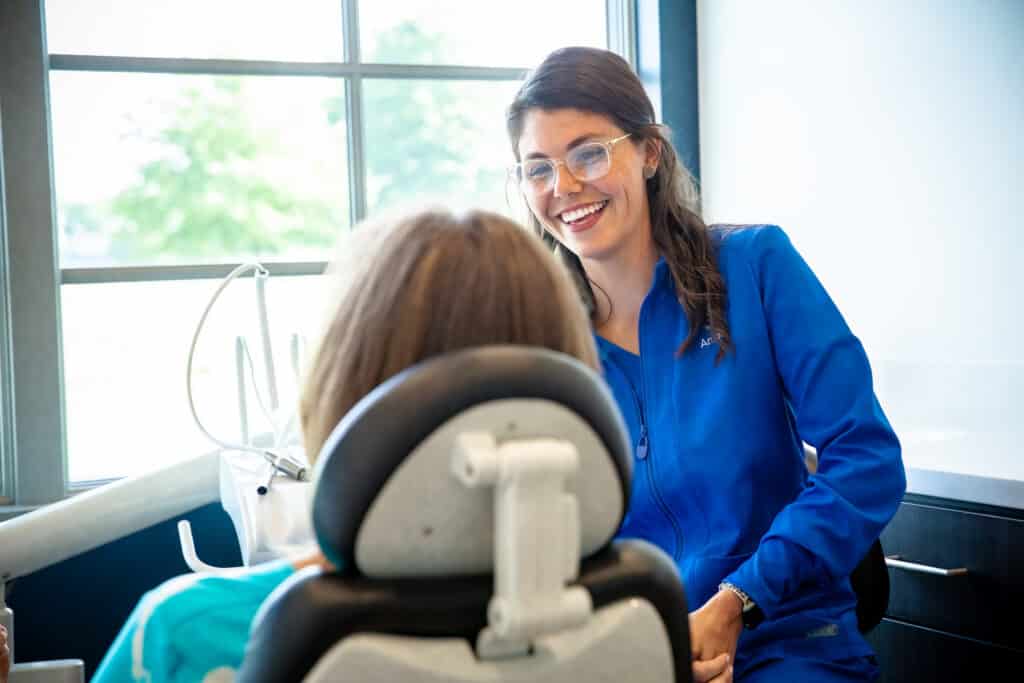 Pros of Braces
Braces have been a tried-and-true method of improving dental issues — dating back to ancient Egypt! Our braces have evolved dramatically since then.
There are a lot of pros and a few cons to today's braces. Let's start with the pros:
They Can Correct All Types of Orthodontic Issues
Braces are ideal for treating even the most challenging orthodontic issues. They can even treat several issues at once. Do you have an overbite AND crowded teeth? Braces can fix them! Do you have a deep bite, what we commonly call "buck teeth?" Braces can take care of that, too.
Here are the types of orthodontic problems braces can treat:
Overbites
Underbites
Crossbites
Open bites
Gapped teeth
Crowded teeth
Deep bites
Rotated teeth
Teeth erupted above the gum line
24/7 Treatment
Braces can't be removed like Invisalign, but that can be good. Because they're always on your teeth, they're always working! That means you don't have to worry about whether you're not wearing them enough and whether you will prolong your treatment because of it.
Great for All Ages!
Braces can be worn for patients from 7 to 70 and beyond! While Invisalign is great for adults, we currently don't offer them for small children. So braces are the better way to go for our youngest patients!
Affordable Orthodontic Care
Braces can sometimes be less expensive than clear aligners, so many patients on a budget prefer to use braces.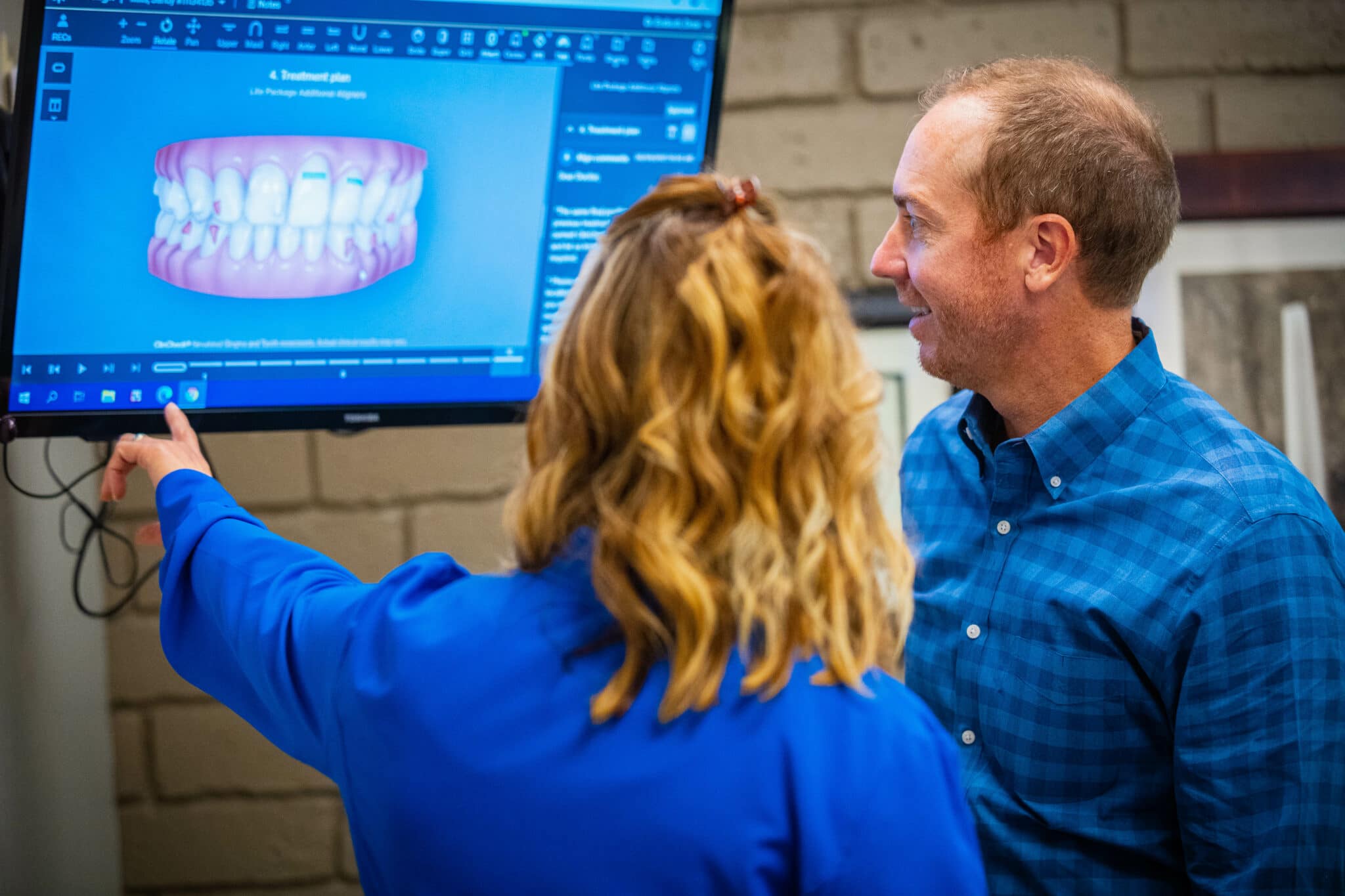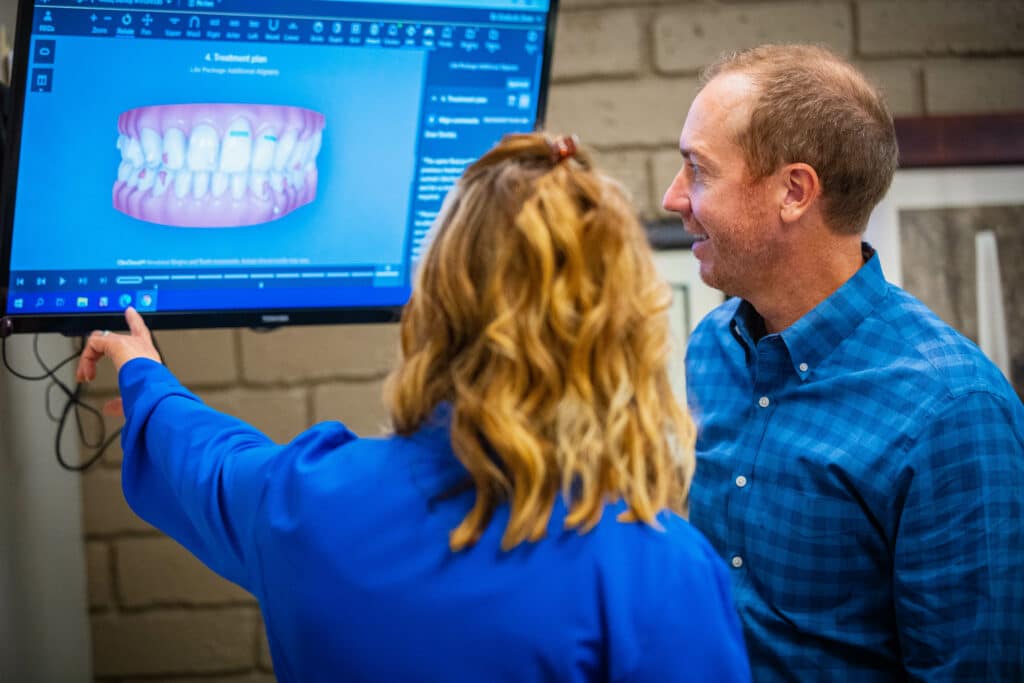 The Disadvantages of Braces
Braces are an excellent option, but they have some sticking points. However, most of these are minor or can be worked around if necessary. Don't discount braces outright, despite these issues! Braces are still a great way to go if Invisalign isn't an option for you or your child. But here are a few issues to keep in mind:
Sometimes Challenging to Brush Your Teeth
Because you can't remove them like Invisalign, it may be more difficult to brush and floss. You need to brush gently with a soft-bristled toothbrush to avoid damaging brackets or wires. It may also be more of a challenge to floss, but there are great tools to make this a lot easier. Ask us, and we can help!
The Look of Braces
Some people don't like the look of braces, but thanks to our Fastbraces product, you don't have to wear them for long! The good news is that today's braces are smaller and more efficient than the older ones, and Fastbraces use clear brackets that blend better with your teeth, so they are far less noticeable!
Braces Have Food Restrictions
The biggest drawback for most patients deciding between braces and clear aligners is the food restrictions. There are definitely some foods you cannot eat with braces, or you risk damaging them. Here's a list of some of the biggest no-nos:
Popcorn
Gum
Hard candy
Chewy candy such as taffy
Crunchy raw vegetables, such as carrots or broccoli
Hard foods such as hard taco shells and tortilla chips
Chewy foods such as bagels and pizza crust
Pretzels, hard or soft
Hard bread and crackers such as melba toast
These foods can break off brackets or break or bend wires. You need to avoid these foods until the braces come off. After the braces are removed, grab that bucket of popcorn and munch away!
Braces do have a few disadvantages, but so does Invisalign. The disadvantages don't have to be dealbreakers because they only last as long as you have braces. Once they're off, you're good to go! It's all worth it to get that smile of your dreams, right?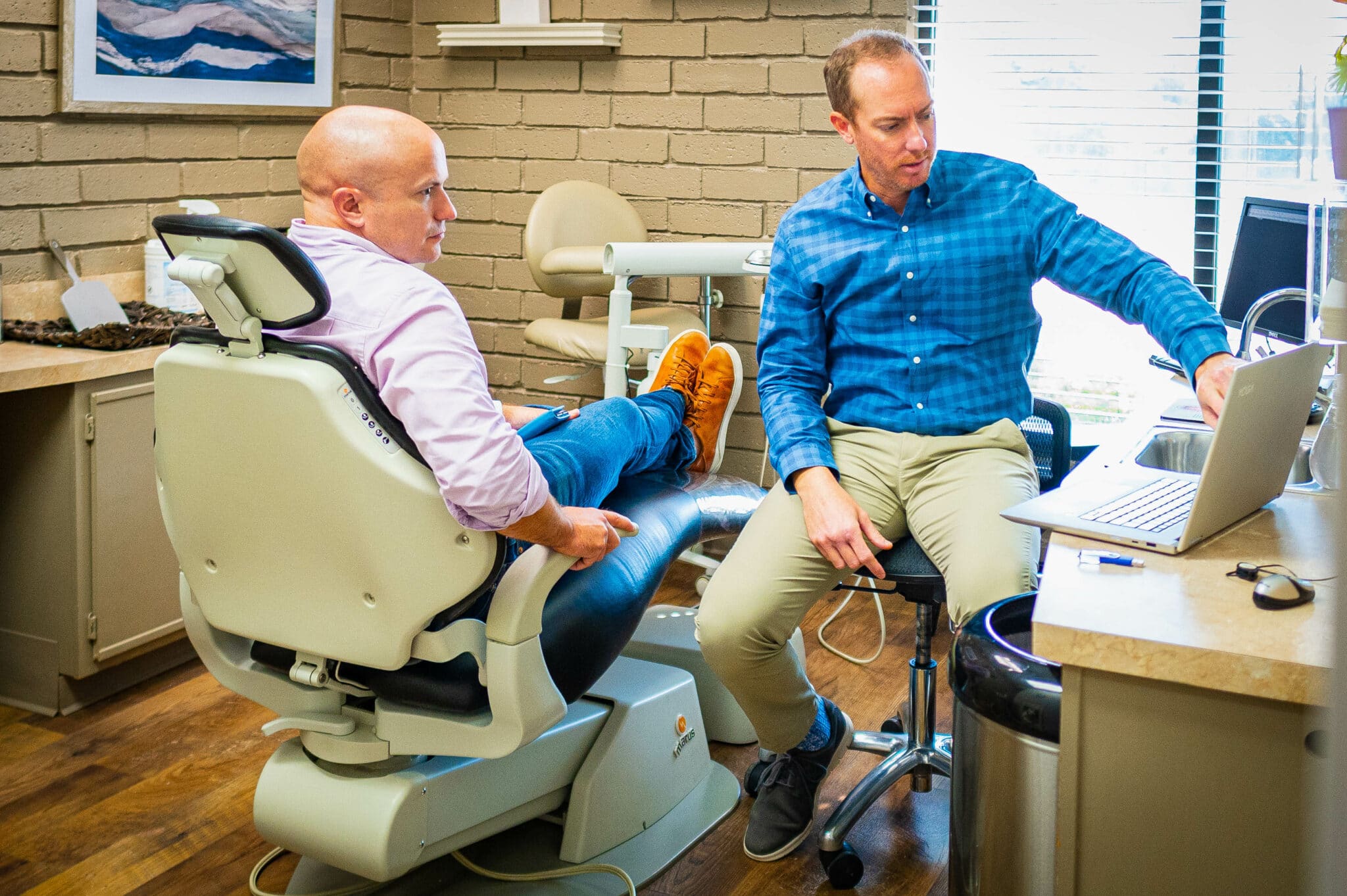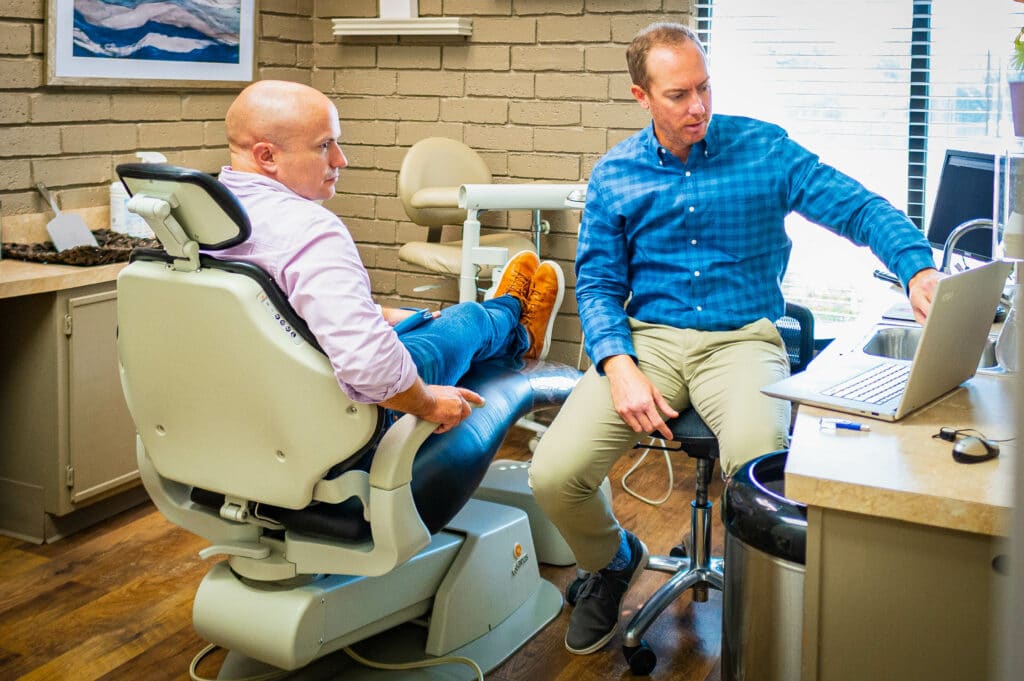 Invisalign: Pros and Cons
Braces aren't for everyone. If you think you're one of those people, we offer Invisalign for you! These clear aligners are nearly invisible and can treat various orthodontic issues. Our adult patients love them because they can finally get the smile they always wanted without the visibility of braces! But Invisalign isn't for everyone. At Endicott Dental, we can determine whether they're right for you.
Let's take a look at the pros and cons of Invisalign.
Pros of Invisalign
The biggest pro for Invisalign is that the clear aligners are nearly invisible. They're also removable, which offers a few other advantages, and a few drawbacks at the same time. Here are some of the benefits of using Invisalign.
The Clear Look of Invisalign
Invisalign uses clear aligners customized to each patient's teeth. The clear material and custom fit, including along the gumline, make them nearly invisible so that you can flash that beautiful smile through treatment!
Invisalign Can Correct Many Issues
Invisalign clear aligners have improved over the years and can treat many orthodontic issues:
Overbites
Underbites
Crossbites
Open bites
Gapped teeth
Crowded teeth
No Food Restrictions
The one thing our patients love about Invisalign, aside from the nearly invisible look, is the lack of food restrictions. Invisalign clear aligners are removable, so when you're ready to eat or drink something, pop them out and put them in their storage case. Once you're finished eating or drinking, be sure to brush your teeth and rinse off your clear aligners, then just pop them back into your mouth!
Brushing and Flossing Are a Breeze!
Another advantage to removing your Invisalign is that you can pop them out to brush and floss your teeth — no worrying about awkwardly getting around wires and brackets to brush and floss. You simply brush and floss as you usually do. Once finished, rinse your clear aligners and pop them back into your mouth.
Shorter Treatment Times Than Expected
Traditional braces have treatment times of 12-24 months. Invisalign takes less time than that, averaging only 9-15 months. That is longer than Fastbraces but still shorter than most braces. It won't take long to start to see the difference in your teeth with Invisalign.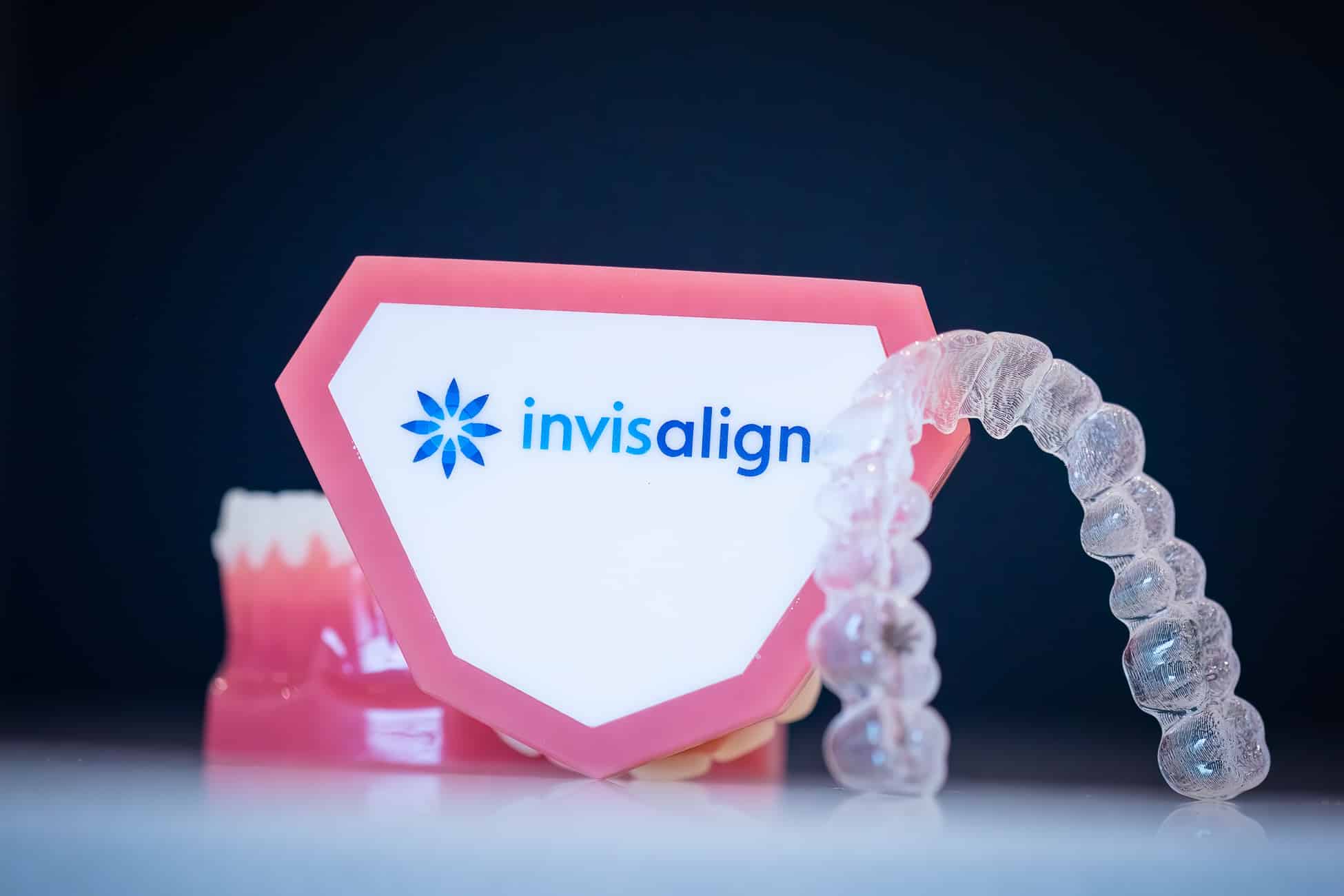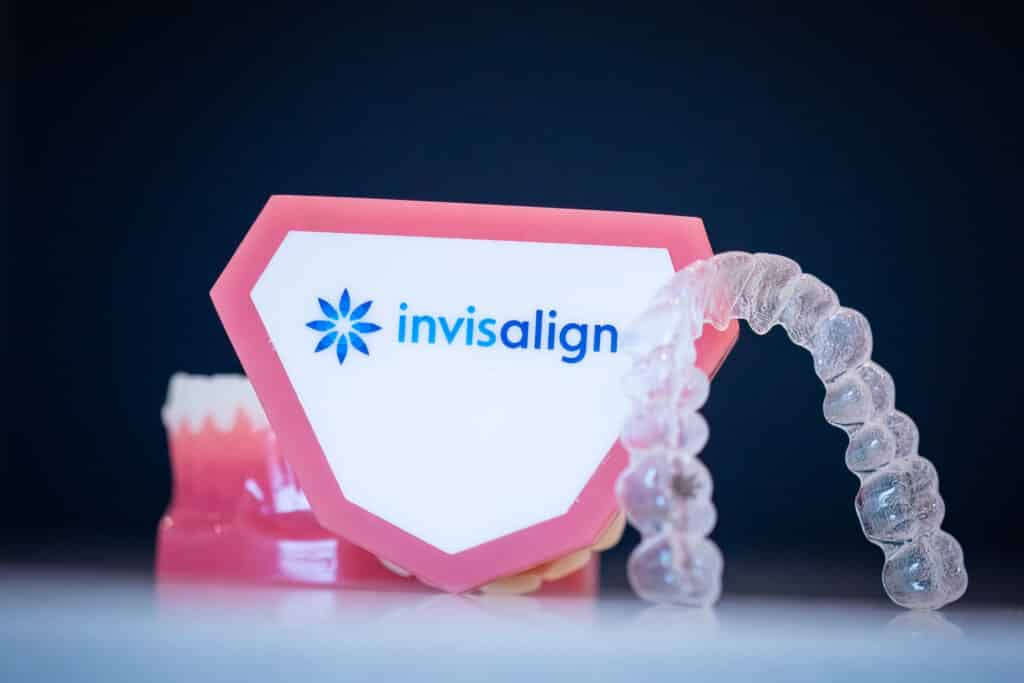 The Disadvantages of Invisalign
There are some great advantages to Invisalign, but it isn't perfect. There might be a few disadvantages you'll want to keep in mind.
Not Ideal for Severe Cases
Invisalign continues to improve, but some cases still need braces. Severe cases of crowded teeth where the teeth are above or below the gum line or behind one another will likely require braces instead of Invisalign. Endicott Dental can determine whether Invisalign is right for you.
Patient Responsibility Is a Must
Invisalign works great as long as you wear them for 22 of 24 hours a day. That gives you time to eat, brush and floss your teeth, and put them back in. You may prolong your treatment time if you don't wear them this long each day. You also need to be sure to switch from one set of aligners to the next on time, or you could delay treatment completion.
You Can Lose Clear Aligners
When you get Invisalign, you get a storage case. You can also purchase an extra storage case if you want something to carry around. Either way, you must use that storage case whenever you take your aligners out of your mouth. We can't tell you how many patients lose their aligners by wrapping them in a napkin at a restaurant and accidentally tossing them out. It can become a costly mistake if repeated. That's why you need to store your Invisalign in its case every time.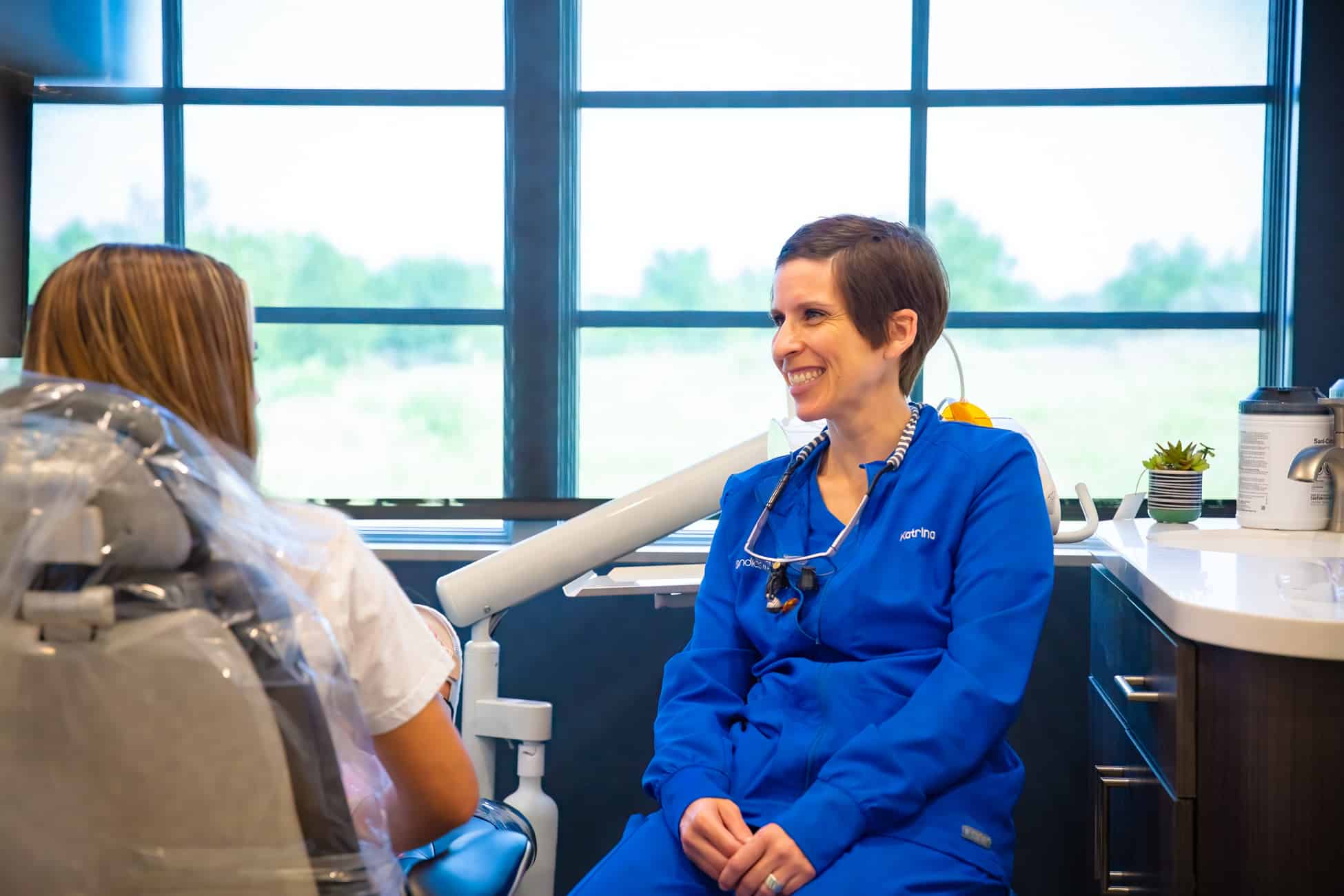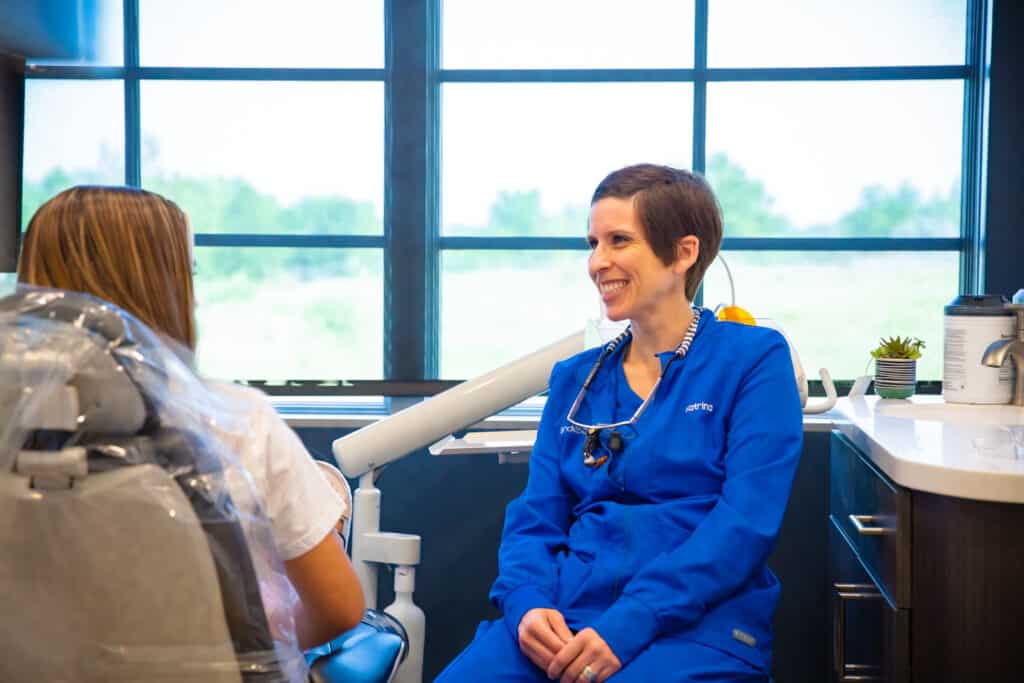 Braces vs. Invisalign: Which Is Best?
We've been over the braces vs invisalign pros and cons, and now we're back to the big question — which one is right for you?
That's where Endicott Dental comes in! If you're in the Broken Arrow, OK area, request a no-obligation appointment and evaluation. We'll thoroughly examine and let you know what option is best or if you can choose either. We'll walk you through your treatment, so you'll go into your decision with full knowledge.
Endicott Dental can help you create your best smile whichever way you go!