Most patients seeking braces have the same initial question: How long do I have to wear braces? Most braces take anywhere from 12-24 months to work, but Endicott Dental, a leading orthodontist and dentist in Broken Arrow, OK, uses a special type of braces that can give you the smile of your dreams in far less time. Fastbraces can move teeth in as little as 100 days thanks to a unique bracket and archwire system.
Endicott Dental uses Fastbraces in place of traditional braces because our patients love the results, and they especially love that it takes so much less time. We've seen some amazing results from these braces, and we'd love to show you what Fastbraces can do for you. First, let's talk about what Fastbraces are and how they work.
What Are Fastbraces?
Fastbraces are a new type of braces that move teeth faster than traditional braces. They were created by a Texas orthodontist in the 1990s and are now used to help straighten teeth in more than 50 countries!
Fastbraces can move teeth in as few as 100 days and up to 12 months for the more complicated cases. They work by taking the traditional methods of teeth moving and combining them into one action, which speeds up the process of giving you straighter teeth rapidly.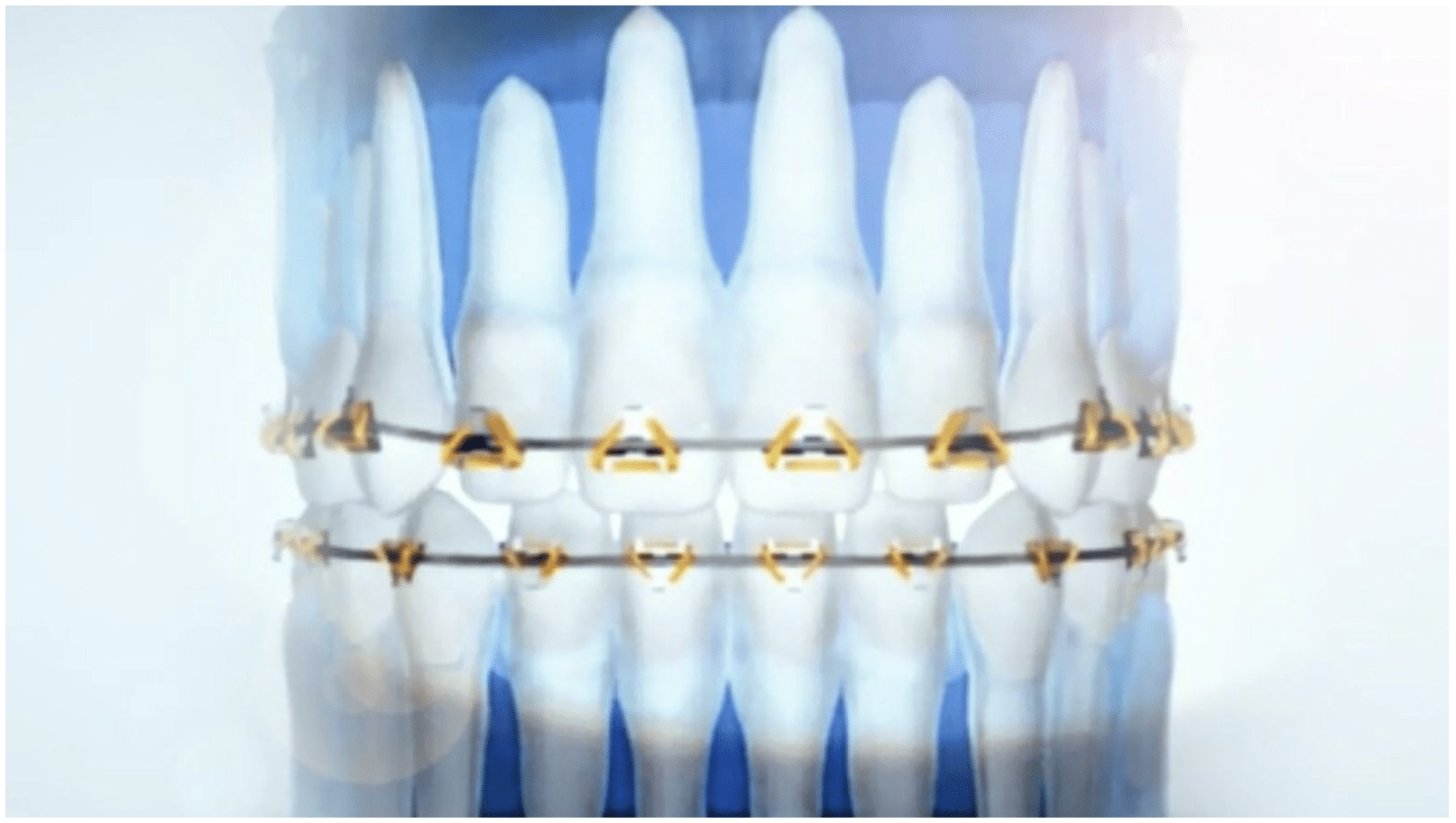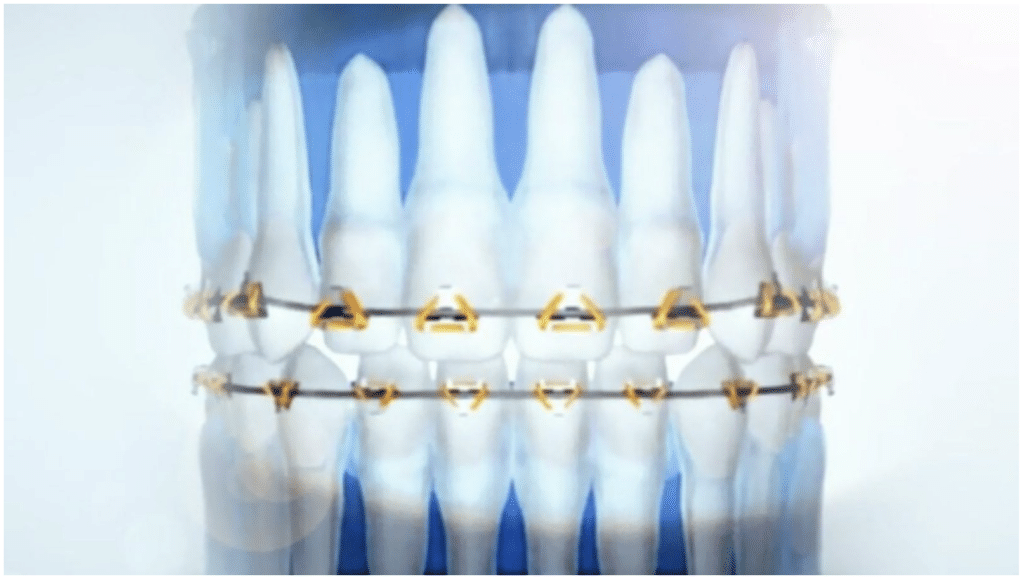 FastBraces vs Traditional Braces
Traditional braces begin treatment by moving the root of the tooth (inside your gums) first, then moving the crown of the tooth (the outside part) last. So your teeth move to where they are supposed to be first, then the tooth is straightened or moved so it no longer is angled inward or outward.
Fastbraces change this by moving the root and the crown at the same time. They do this by using special brackets and archwires that reposition both at the same time. The result is the same great smile but in half the time!
This system uses triangular braces instead of square-like traditional braces. The flat archwire, instead of the traditional round or square wire, applies proper pressure to the triangular brackets to move the root of the tooth much faster and more efficiently. 
The braces come in metal brackets or clear brackets, so you can straighten your teeth with less visibility than traditional metal braces. Our clear brackets are closer to your natural tooth color, so they are virtually invisible. If you're unsure about having the "mouthful of metal" look, clear brackets are a great alternative!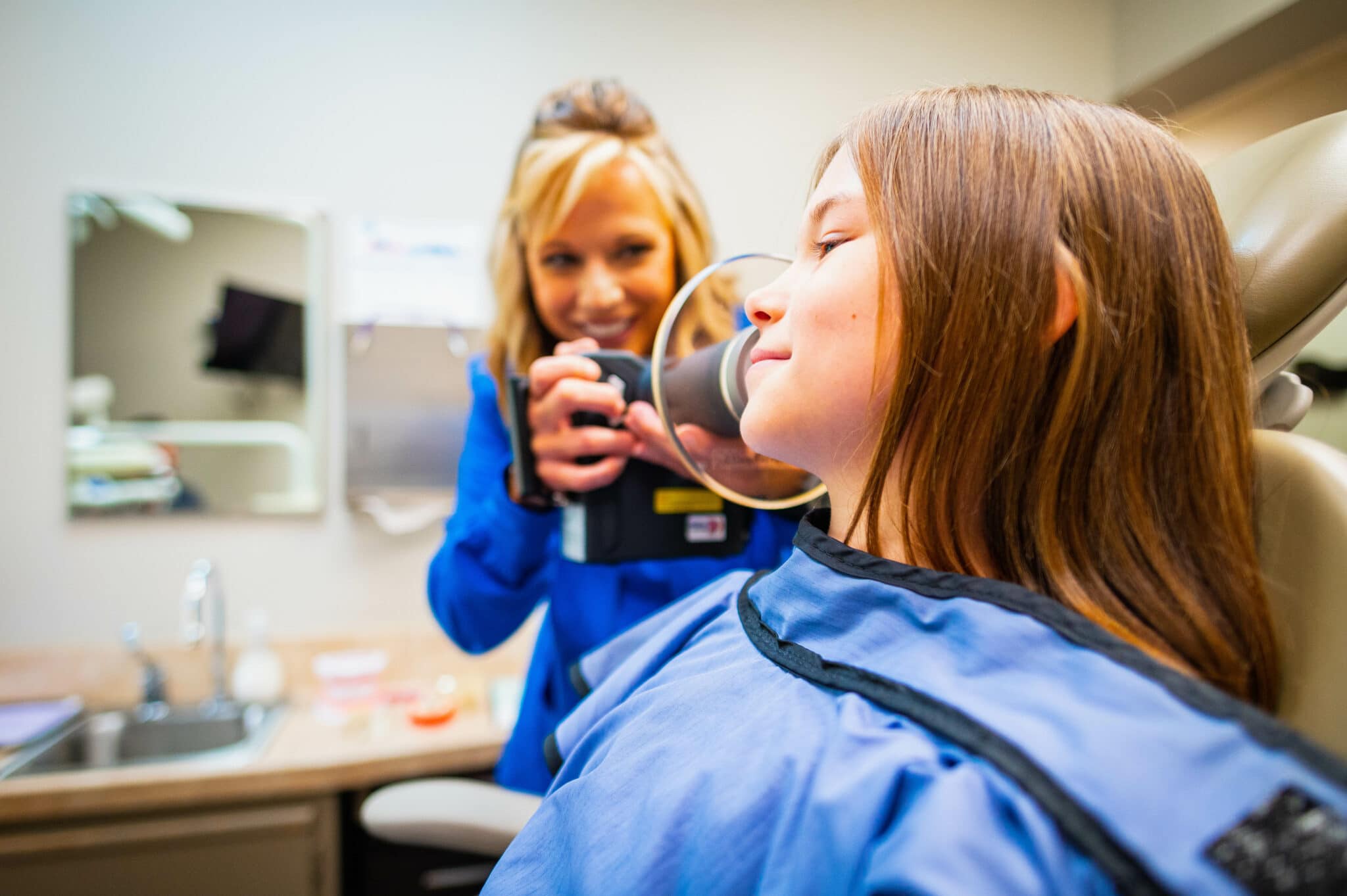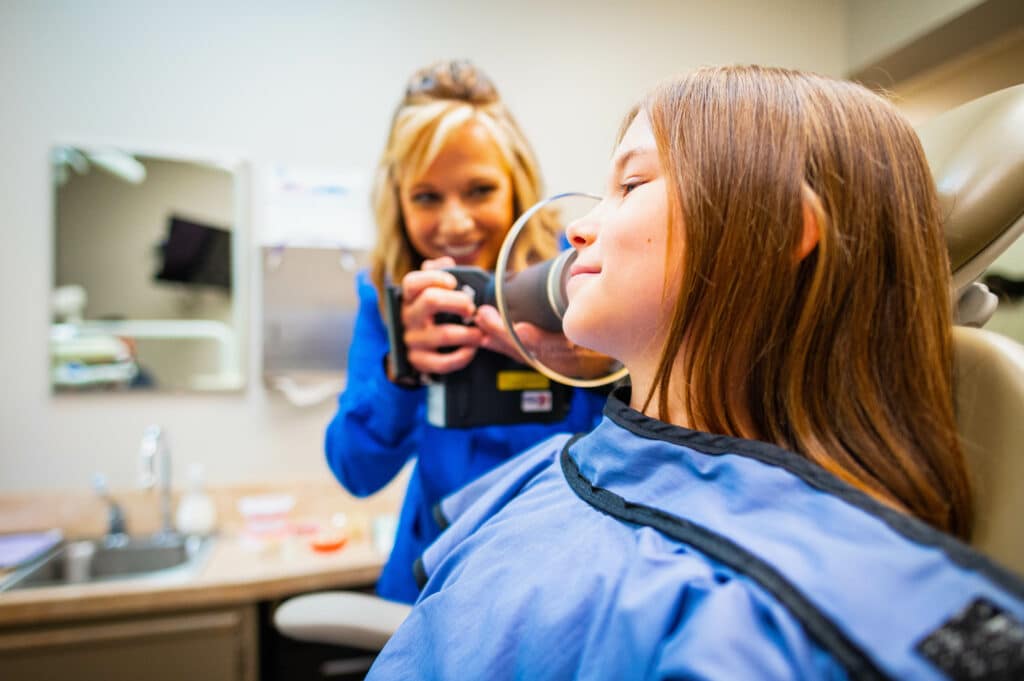 What Are the Benefits of Fastbraces?
We know that Fastbraces work fast, but are there other advantages to Fastbraces? Yes! Because these braces work faster, you may not spend as much for them as you would for traditional braces, because you will have a shorter treatment time. The average Fast Braces cost is $2,800-$4,500, whereas traditional braces can go much higher, up to $7,000 or more!
Fastbraces also offer less discomfort than traditional braces, controlled arch braces, or lingual braces because they move the whole tooth at once and in less time. They also use a more flexible archwire, so it requires less pressure. So patients report less pain and discomfort with Fastbraces, which is always a good thing!
Fastbraces also don't need extractions before treatment. Tooth extractions are sometimes done with traditional braces to make more room for teeth. The extractions can be painful and can lead to complications during recovery. Fastbraces generally don't require extractions, which also speeds up the process. You don't have to wait on recovery before getting your braces!
Fastbraces brackets have a triangular shape that traps less food than traditional braces brackets. That means it's easier to keep your teeth clean during treatment, and there is less chance of tooth decay as long as you maintain good oral hygiene habits and dental care during your treatment, i.e. brushing and flossing regularly.
Finally, Fastbraces may not require a retainer after treatment. If you do need to wear a retainer, it likely will only be for minutes each day instead of hours per day. The retainer is included as part of your treatment.
Invisalign vs Fastbraces
What about Invisalign? Does Invisalign work faster than braces? In general, Invisalign treatment is faster than braces, but is it faster than Fastbraces? It depends on how much treatment you need, but often they can work faster. If you're seeing a dentist in Broken Arrow, OK, visit Endicott Dental and ask us about it.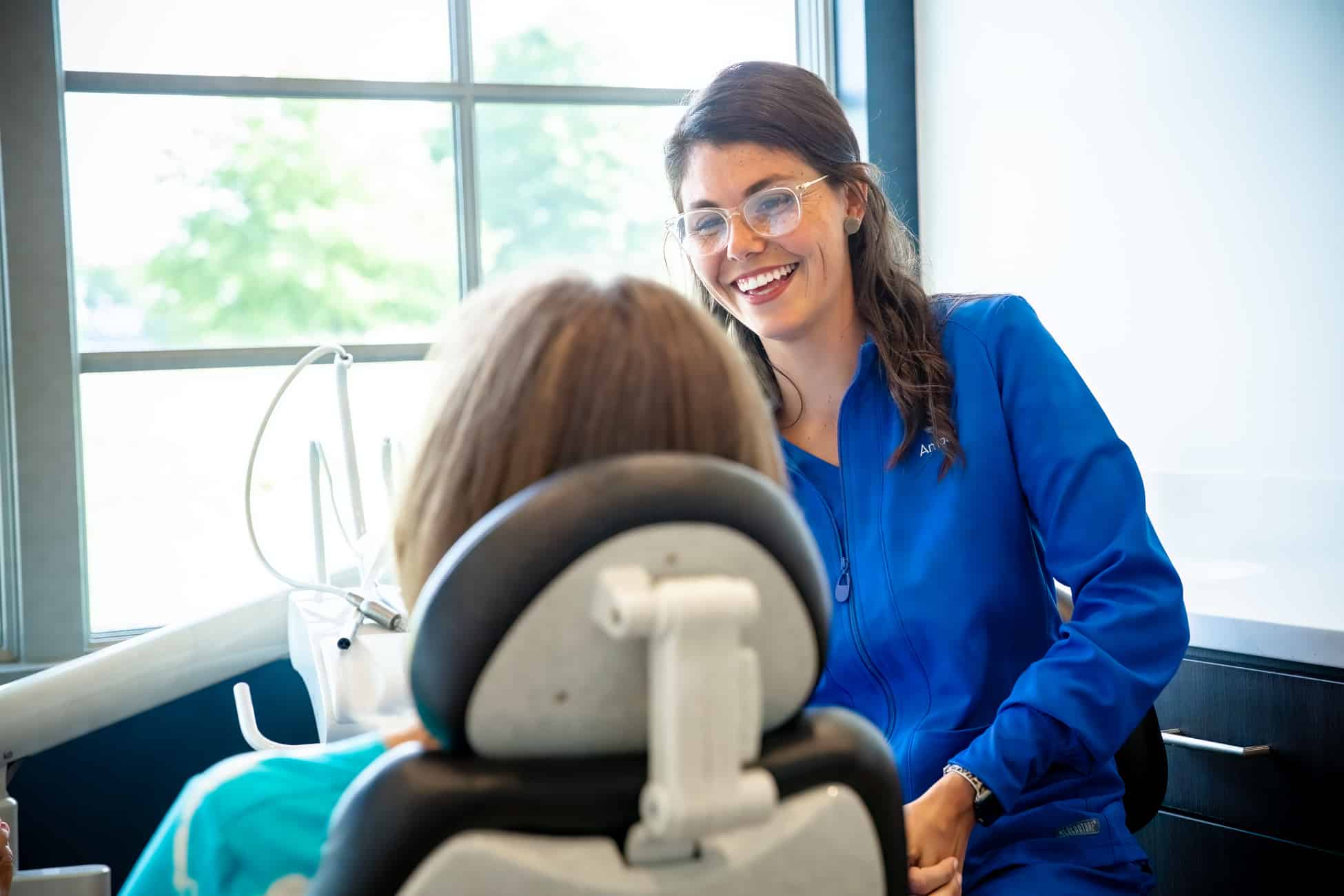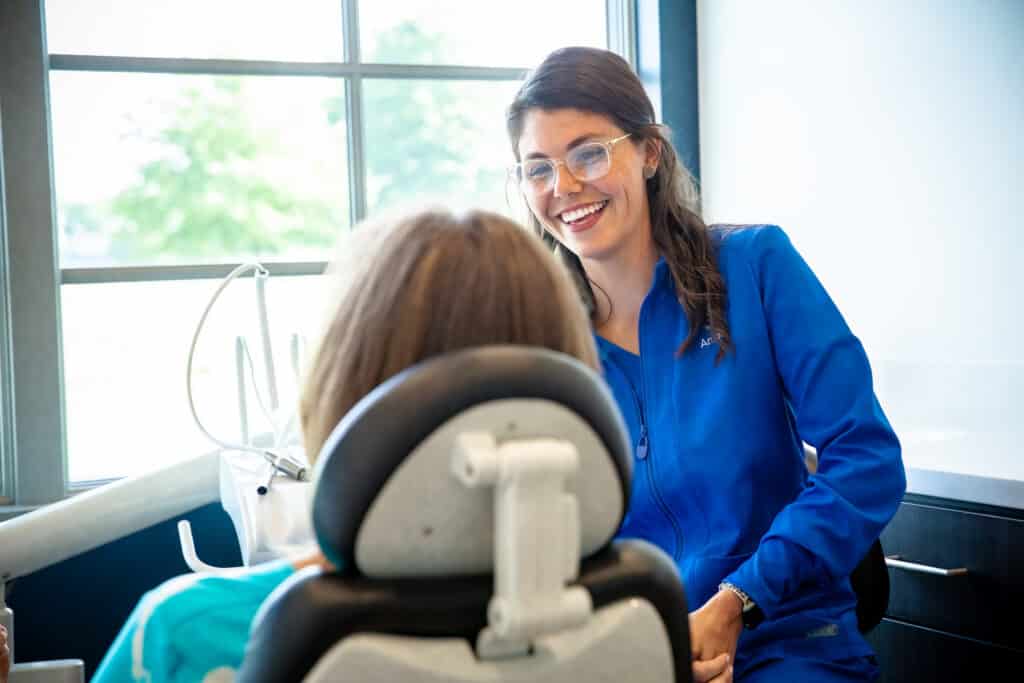 Will Fastbraces Work for Me?
Fastbraces are great for patients with mild orthodontic issues. Patients with a slight overbite, only a few crooked teeth, or similar cases should do great with this system. However, patients with severe orthodontic issues may do better with regular braces. Those with severe bite issues may need alternative treatment.
Are you a good candidate for Fastbraces? The best way to figure that out is to schedule an appointment with Endicott Dental in Broken Arrow, OK. We can evaluate your dental issues and determine whether Fastbraces will work or if you need something else, such as Invisalign or traditional braces. We're happy to help!
Getting Fast Braces Near Me in Broken Arrow, OK
Would you like to find out more about Fastbraces, or are you ready to get started with your own Fastbraces treatment? If you're in the Broken Arrow, OK, area, Endicott Dental, one of the best orthodontists and dentists in Broken Arrow, is happy to treat you with Fastbraces! We'll start with a thorough examination to determine whether Fastbraces are right for you. We'll clean your teeth thoroughly before installing your braces. The best part is, because they work so quickly, you'll have fewer office visits with us than with traditional braces! We'll also take before and after pictures so you can see the difference Fastbraces make.
These braces are a great alternative for those who want a beautiful new smile in half the time of traditional braces. Visit Endicott Dental and see what Fastbraces can do for you and get started on your orthodontic treatment!