Invisalign is one of the most trusted brands of clear aligners among dentists and orthodontists. There are other brands available, which some dentists find work just as well. Some of the biggest Invisalign competitors, though, don't come from dentists or orthodontists. They come through the mail. 
This trend of DIY teeth straightening may seem better and cheaper, but there are so many advantages to going to a dentist or orthodontist for your Invisalign treatment. You may not get the results you want from home clear aligners like you would with Invisalign. At Endicott Dental, we use precise measurements to create Invisalign trays designed to fit and move your teeth exactly as needed to give you the perfect smile. We can also monitor you personally and address any issues right away without having to wait.
What Is Invisalign?
Invisalign and Invisalign Teen have been around for several years now, straightening millions of teeth of both adults and teenagers. The newest, Invisalign First, can treat younger children as well. Invisalign trays are made from a clear acrylic material that is custom-made and custom-molded to fit your teeth exactly. If they don't fit exactly, you can bring your Invisalign into our Broken Arrow, OK, office, where we can adjust them for a better fit. That's not something you can do with mail-order aligners.
With Invisalign, you get a series of trays you change out every 1-2 weeks. Every new tray moves certain teeth in a certain direction according to a detailed plan created before you even get your first set of trays. You continue to get a new set of trays every 6-8 weeks until your treatment is complete. Treatment with Invisalign can be finished in as little as six months, but it averages 9-15 months.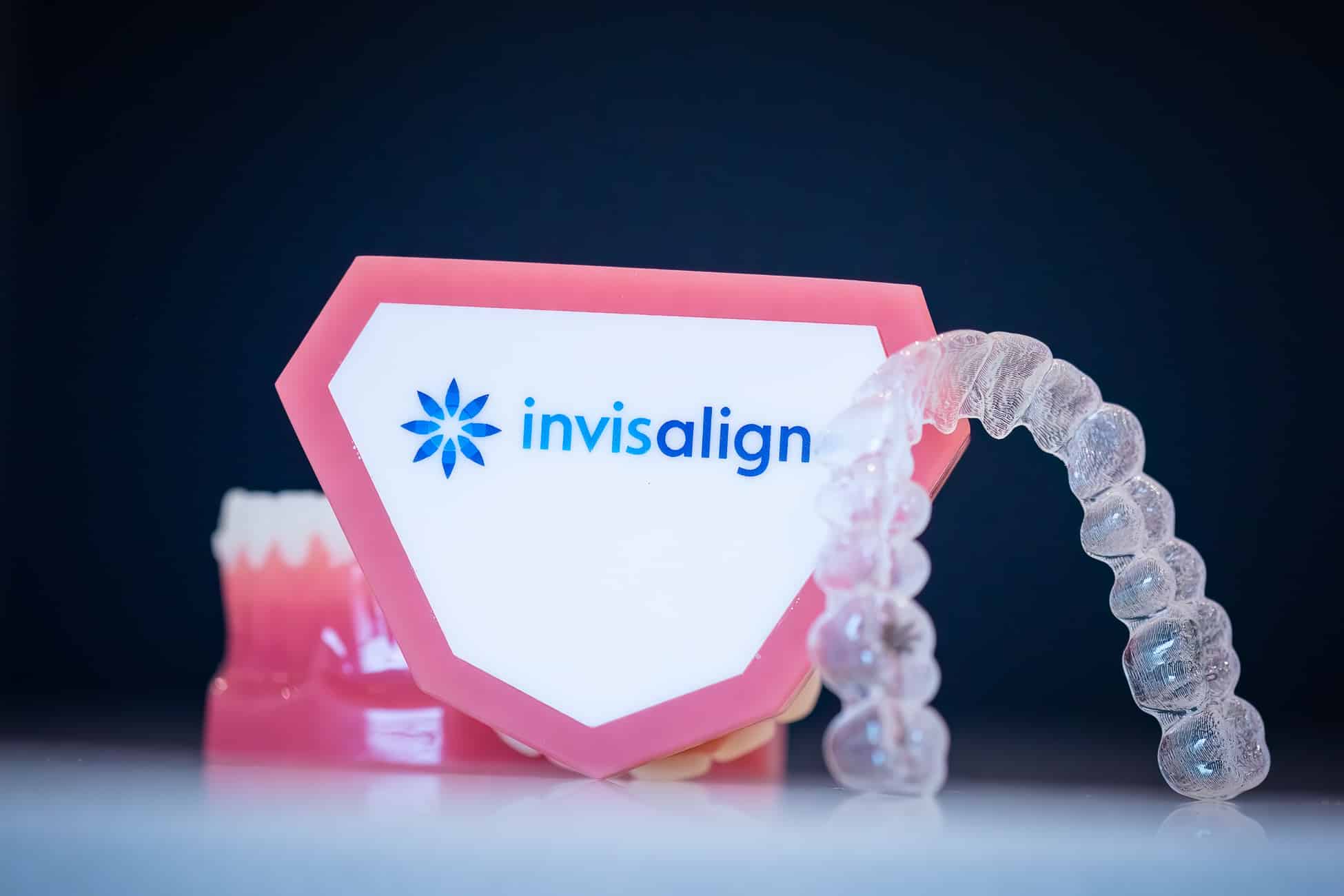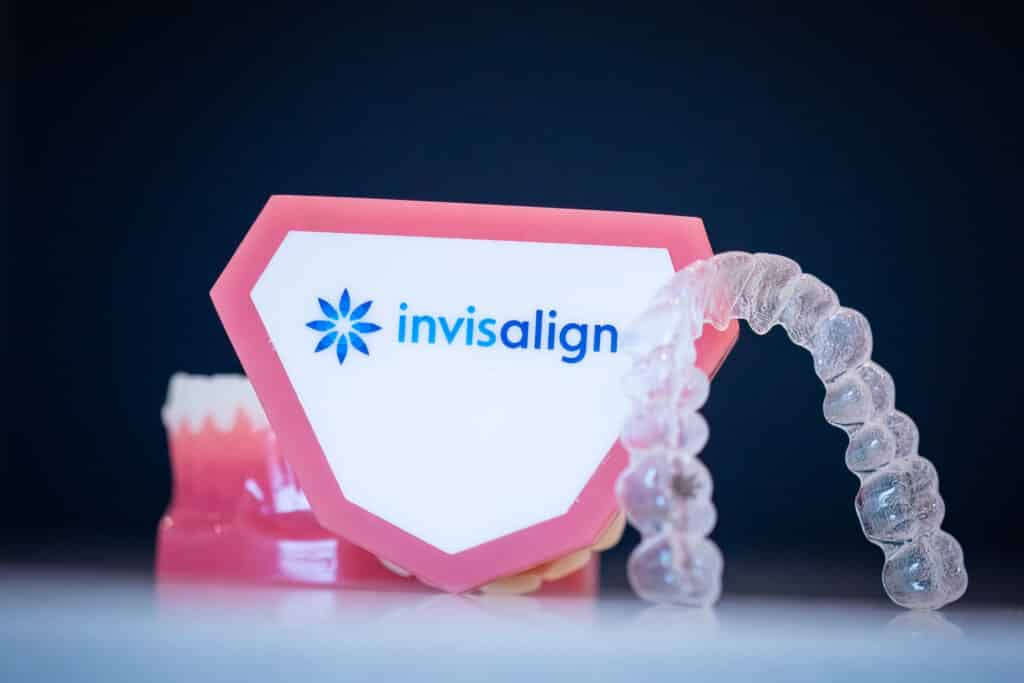 Invisalign vs. Braces
They offer the same results but work in different ways. Invisalign works like braces by moving your teeth using gentle, steady pressure. Invisalign has a lot of pros compared to braces but a few cons as well. The biggest pro is that Invisalign is nearly invisible. The trays are designed to fit your teeth exactly and to contour to your gums. This makes them very difficult for people to see, so they're a far lower profile than traditional braces. Another plus is that, unlike braces, there are no food restrictions with Invisalign. You simply remove them to eat or drink, as well as to brush and floss, then replace them in your mouth when you're done.
The downside is that because they're removable, it's possible to lose or damage them. You also have to be responsible and wear them a minimum of 22 hours a day. Otherwise, treatment can take longer than planned.
For those willing to take on the extra responsibility, Invisalign is a great alternative to braces. Endicott Dental can determine during your free, no-obligation initial examination whether you're a good candidate for Invisalign.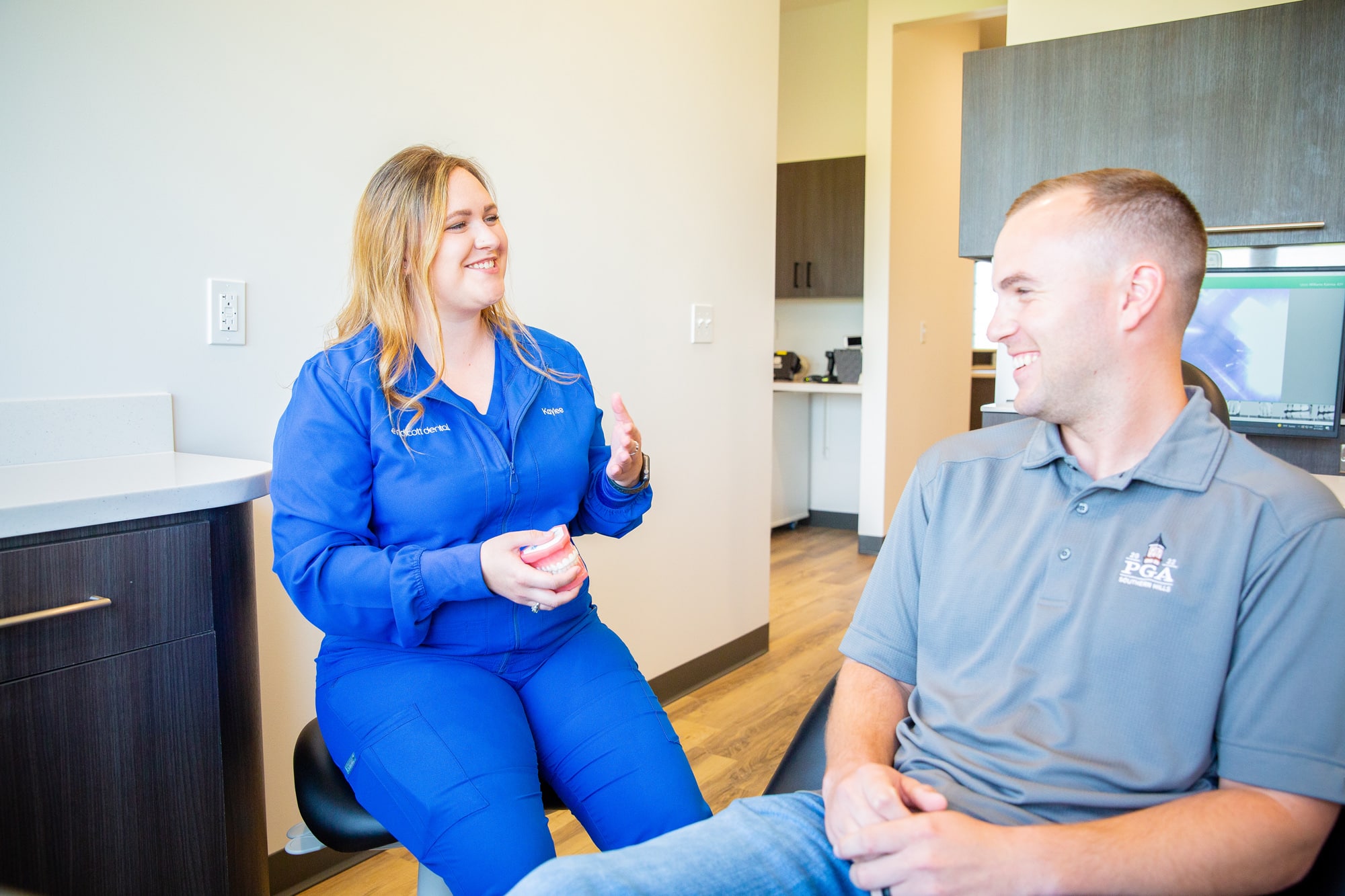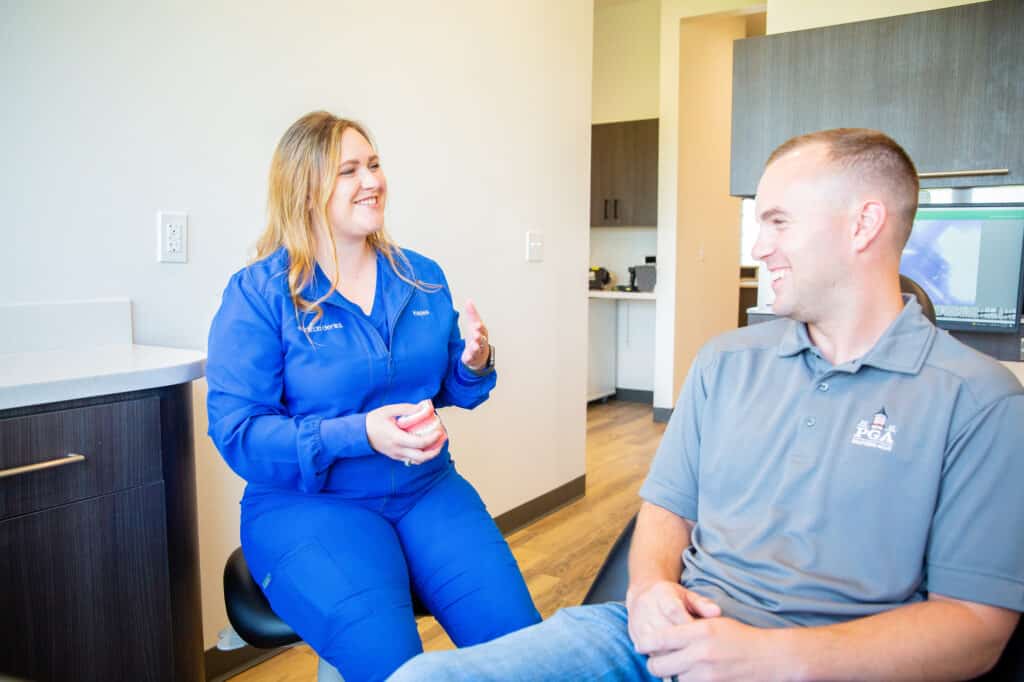 Invisalign vs Other Aligners
Some patients come to us wondering if at-home aligners would be a better way for them to go. They believe they'll save money and still get the same results. The truth is "you get what you pay for" is accurate. Clear aligners treatment through a dentist or orthodontist is going to start with a thorough examination to determine exactly what dental issues you have and what is needed to fix them. You're not going to get that with mail-order clear aligners. Sending photos with your iPhone is not adequate to see all your dental problems accurately.
Some patients need preparation before getting their Invisalign. For example, you may have crowded teeth because your upper jaw is too narrow to accommodate all of your teeth. In that case, you likely will need a palate expander to widen your upper jaw and make room for your straight teeth. You're not going to get that by mail order. You'll need a professional for that. Without making proper room for your teeth, you're likely not going to get the results you expect.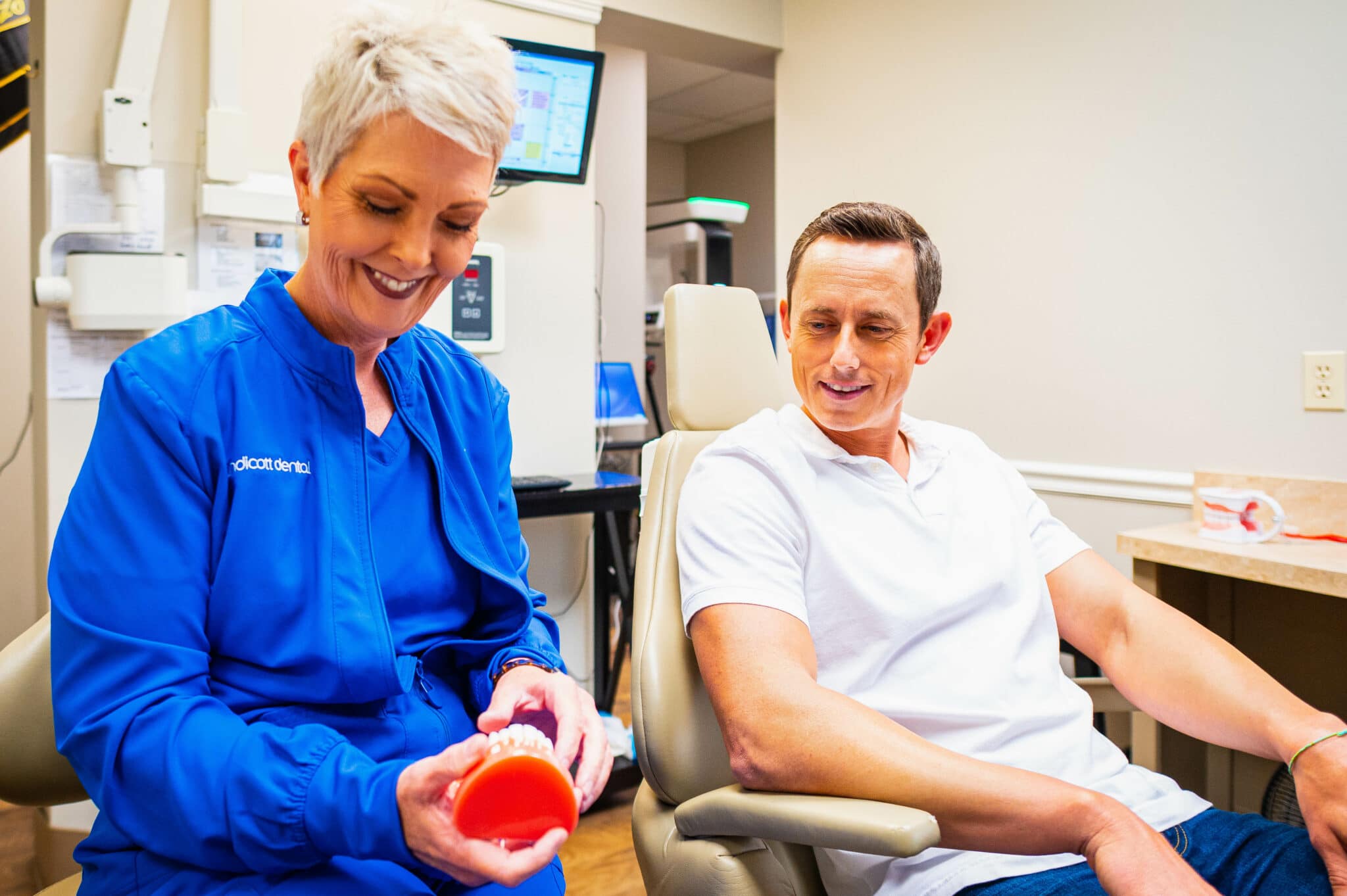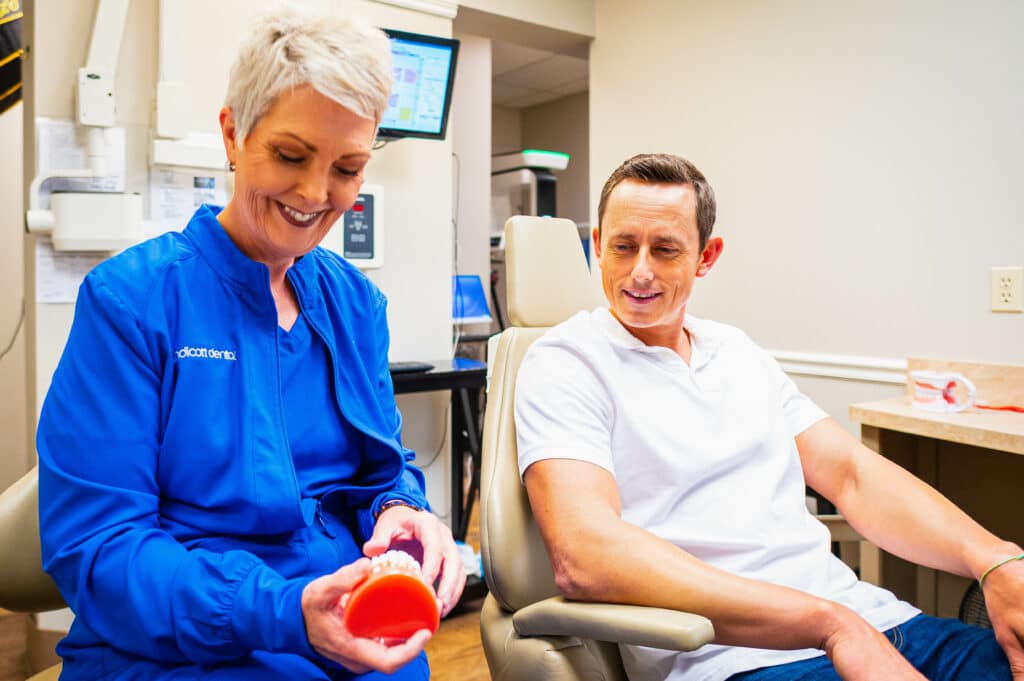 In other cases, there may be reasons why you shouldn't get clear aligners. You may have tooth decay or gum disease that can cause complications during treatment. That should be addressed before treatment. You may have a problem with tongue thrusting that's pushing your upper teeth forward, and you may need a tongue crib to reposition your tongue before treatment. Otherwise, once treatment is done, your tongue thrusting will quickly move your teeth back out of alignment.
Some dentists or orthodontists will offer treatment with clear aligners that may be other brands. Comparing Invisalign vs. Clarity Advanced or Spark vs. Invisalign is comparing apples to apples. Both are used and backed up by dental professionals. Comparing Invisalign vs. Smile Direct or Clear Correct vs Invisalign is more apples to oranges because you're not getting all of the services a professional dentist or orthodontist can provide.
The fact is, "Invisalign at home" doesn't lead to great results. Treatment with clear aligners such as Invisalign should be done with a professional dentist or orthodontist to ensure it's done correctly and without complications. Otherwise, there's a good chance you won't get the smile you want.
Invisalign in Broken Arrow, OK
Invisalign is a great alternative for patients who aren't eager to spend the next several months in braces. Their clear material makes it difficult for others to see that you're getting your teeth straightened, but you will be able to see the difference over time. The best way to get treatment with clear aligners is through a professional, such as Dr. Endicott at Endicott Dental. We know what to do if your treatment doesn't go as expected, and you won't have to wait weeks for mail to come.
If you're in the Broken Arrow, OK, area, give us a call and let us show you how much better Invisalign clear aligners treatment can be through Endicott Dental!