A missing tooth doesn't look great for your smile, and it can make eating more difficult. You have two options for replacing teeth — a dental bridge or a dental implant.
There are several things to consider with tooth bridge vs. implant, such as cost and durability. Endicott Dental can provide a dental bridge or dental implant in Broken Arrow, OK, to restore your smile and self-confidence! First, you should know the pros and cons of dental implants vs. dental bridges.
What Are Bridges For Teeth?
A tooth bridge, or dental bridge, relies on nearby teeth to support a false tooth that replaces the missing one. The bridge for a tooth or teeth slides over the teeth on either side of the empty space. It can replace one tooth or more.
What does a tooth bridge look like? It looks like several teeth strung together. We match the tooth bridge to the color of your teeth for a more natural look.
Pros of a Tooth Bridge
A dental bridge doesn't require surgery, so you can get your bridge faster than with dental implants. Crowns on either end of the bridge slide onto healthy teeth and hold the false tooth or teeth in place between them. We usually place the tooth bridge in your mouth during a couple of visits.
The bridge keeps your teeth from moving into the empty space, which could cause other teeth to shift. This may lead to a need for orthodontic treatment to put your teeth back where they belong.
A dental bridge also tends to be less costly than a dental implant. It's also more likely to be covered by your dental insurance.
Cons of a Tooth Bridge
The downside to a dental bridge is that it is less durable than a dental implant. The teeth in the dental bridge tend to wear down faster than the teeth underneath. So, you may need to replace it in 5-7 years.
It's also possible to get cavities in the teeth around the tooth bridge, including those underneath. That's because it can be difficult to clean around the tooth bridge. There is an increased risk of gum disease as well. Patients must be very vigilant with their oral health habits.
A tooth bridge can eventually damage the teeth underneath if they aren't healthy enough. That's why at Endicott Dental, we thoroughly examine whether your teeth can hold a bridge. We may recommend dental implants instead if the other teeth are weakened by tooth decay, thin enamel, or other issues.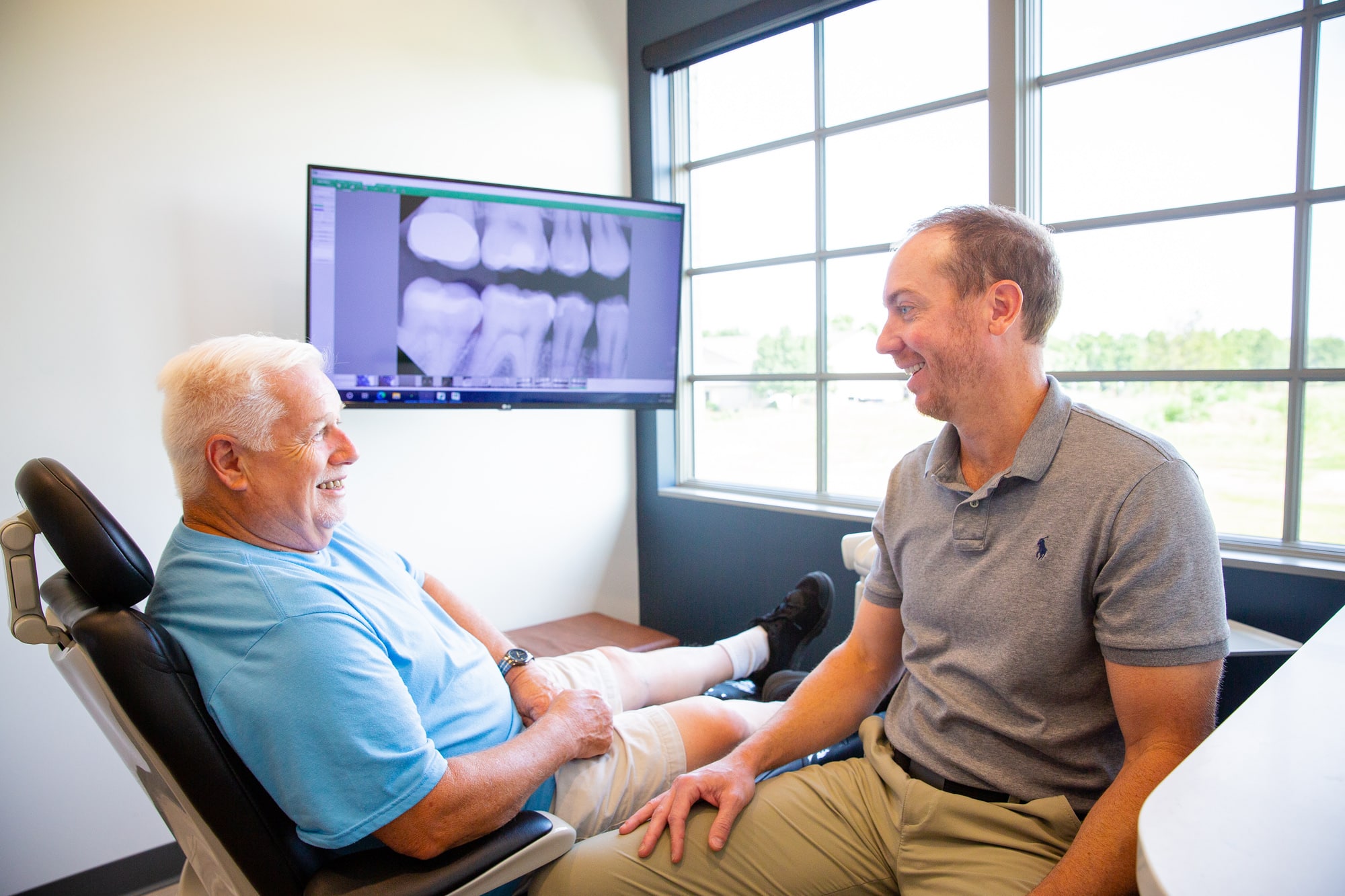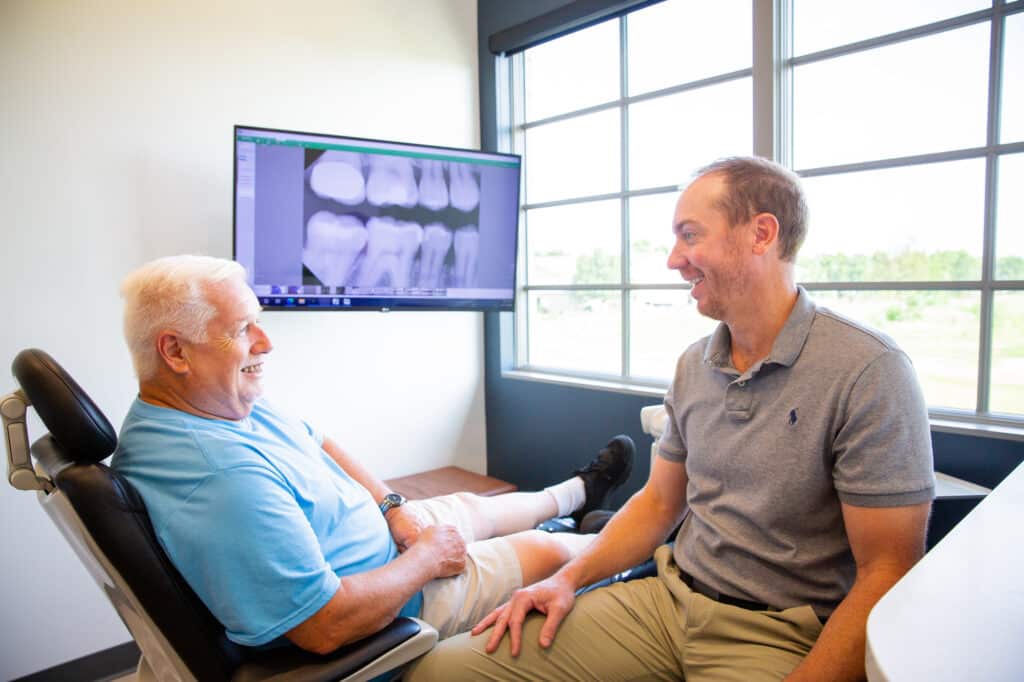 What Is a Dental Implant?
A dental implant involves placing a metal "root" into the jaw so that the tooth's crown can be screwed into the implant. Where a dental bridge is one long piece, a dental implant consists of two small parts — the metal root and the crown or false tooth.
Pros of a Dental Implant
A dental implant is more durable and lasts longer than a dental bridge. The metal root can last a lifetime, while the crown can last up to 15 years. However, the crown simply screws out, so it's easily replaceable.
It also doesn't cause damage to the adjacent teeth. It doesn't rely on those teeth to sit in the mouth. The dental crown also will never get cavities.
The dental implant gives a more natural look. It can be easier to brush and floss because it's more like a natural tooth.
Cons of a Dental Implant
Dental implants require surgery to place the metal root into the jawbone. Recovery can take several weeks, and there is a slight risk of infection, as with any surgery.
We don't recommend dental implants for children under 18 whose jaws are still developing. They also won't work on those with jawbone issues, such as weakened bones, because of infection, injury, or medical issues.
Dental Implants and Dental Bridges in Broken Arrow, OK
Is a bridge better than an implant for you? Endicott Dental can help you decide! Request an appointment from us, and we will thoroughly examine which would be best for you.
Endicott Dental can also answer any questions you may have about dental implants vs. bridges. Either way you go, Endicott Dental can restore your beautiful smile!